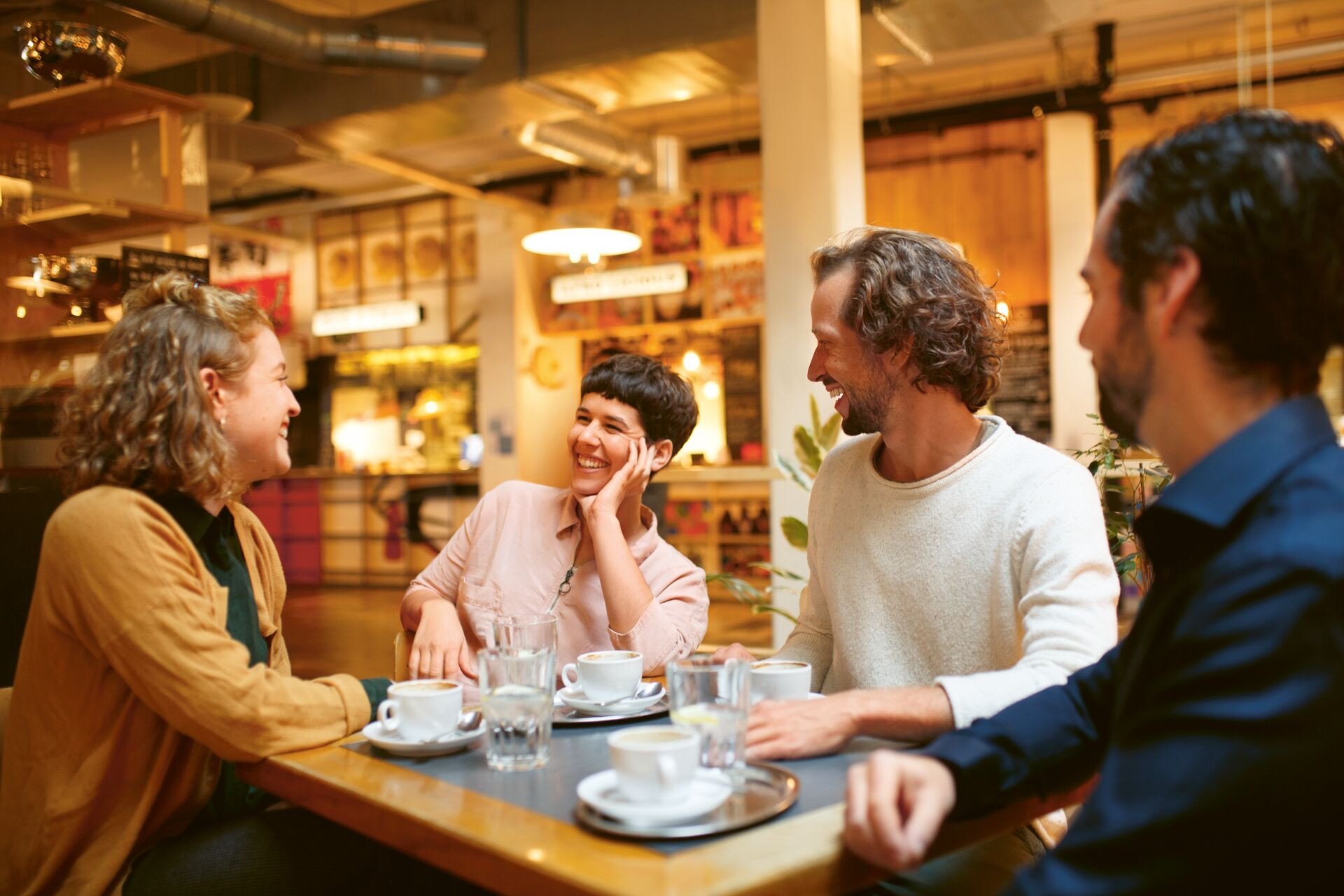 What are you in the mood for?
Gourmets will be in their element in Basel – as will all lovers of more modest, but high-quality, fare. The city offers a large selection of eateries to suit all tastes and budgets.
Häufig gestellte Fragen
Our guests appreciate the wide variety of restaurants, bistros and cafés. Everyone is bound to find their favourite food in Basel. Whether halal, vegan or kosher, there is a perfect restaurant for every dietary style.

Some Basel specialities are only available on certain occasions. "Fastenwähe" (pretzel-shaped pastry with caraway seeds) and "Basler Mehlsuppe" (flour soup) are staples of the Carnival in Basel, and at the Basler Herbstmesse (autumn fair), you must definitely try "Magenbrot" (a kind of soft gingerbread biscuit with chocolate glaze). At Christmas, no biscuit tin should be without "Basler Brunsli" (chocolate spice biscuits).

You can enjoy typical Basel specialities all year round at the heritage-protected guild restaurants, which reinterpret traditional dishes with innovative gastronomic ideas.

No one should leave Basel without at least one pack of original "Basler Läckerli" (hard spice biscuits). You can buy the popular biscuits at Jakob's Basler Leckerly, the Läckerli-Huus, Confiserie Bachmann and in most supermarkets.

And when visiting the Basel Zoo, a Zolli-Cornet, an ice cream made in Basel, is an absolute must, and not just for the little ones. In Basel-Stadt alone, Gasparini ice cream is available from over 30 points of sale.