Swimming in the Rhine
In summer, the Kleinbasel banks of the Rhine are the place to be! You can put your clothes in a
"Wickelfisch"
swim bag and simply float down on the gentle current through the picturesque Old Town.
So funktionierts
Your day swimming in the Rhine
Swimming in the Rhine is Basel's most popular sport in summer. Do as the locals do, and experience an extra-special leisure activity. The colourful Wickelfisch – a swim bag in the shape of a fish which was invented in Basel – will keep your clothes dry.
The Rhine bathing houses
The bathing houses directly on the banks of the Rhine are a perfect place to relax and provide great access to the water. So it's off to one of the two Jugendstil bathing houses, bathing suit on and walk upriver. Then simply drift on the current until you are back to where you started from!
The Rheinbad Breite and St. Johann bathing houses are open from May to September, depending on the weather.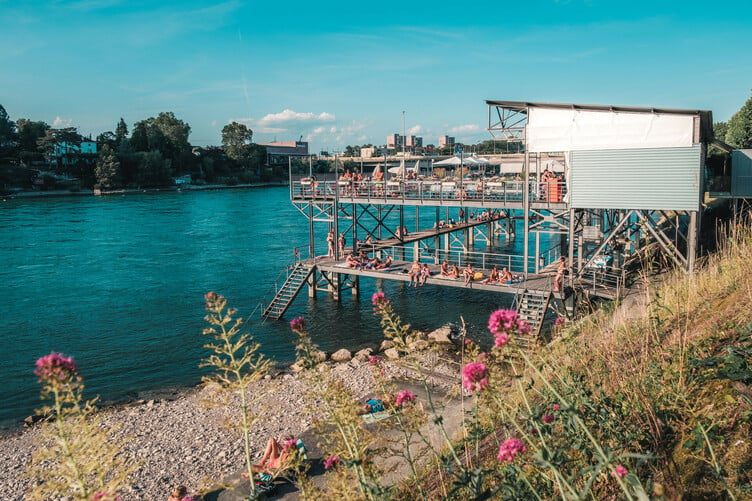 Bachapp-App
Water temperature

Points of entry and exit

Webcam

Level of the Rhine

Safety information
Download now free for iOS and Android:
Erleben Sie Basel
One river – oodles of fun!