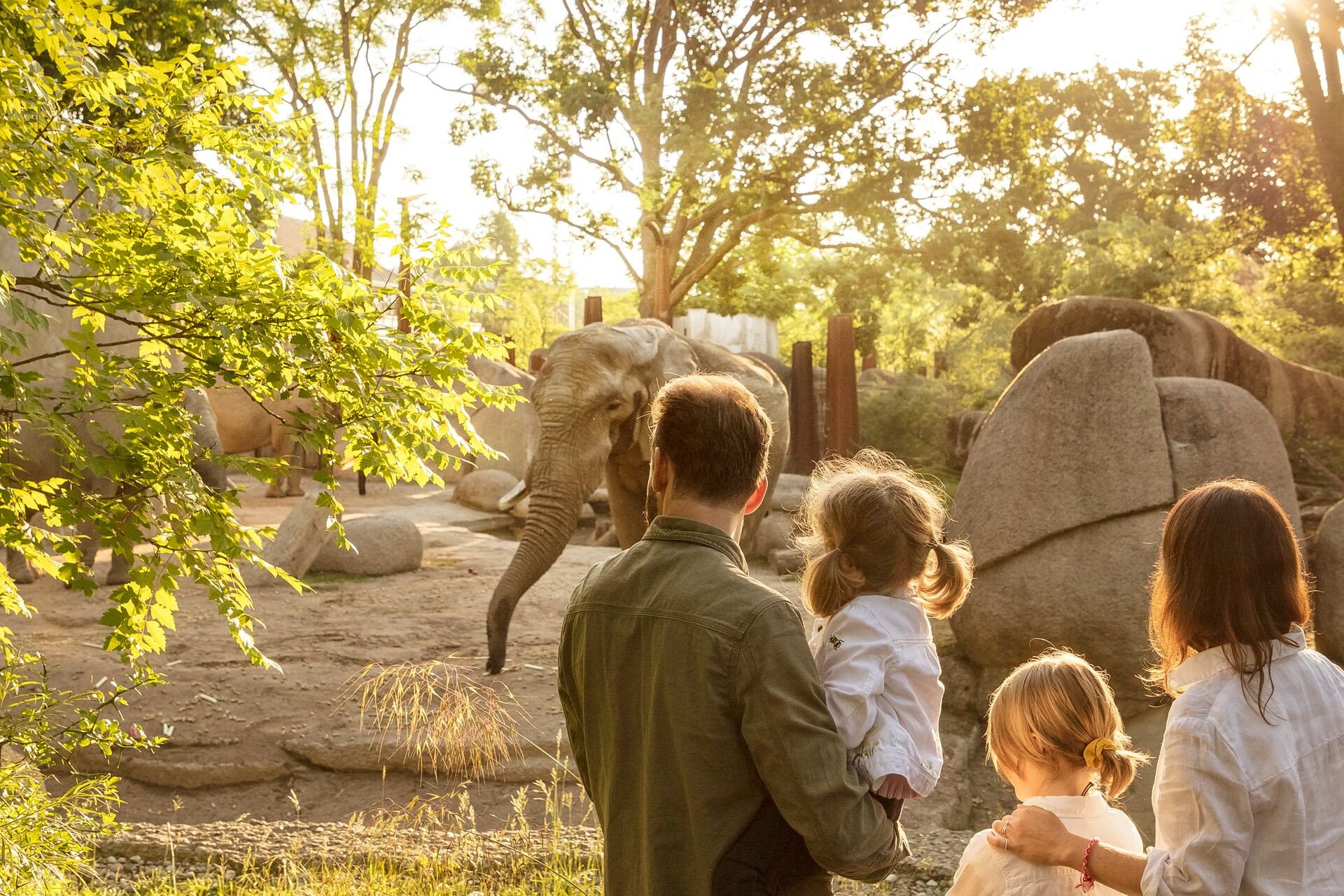 Trips in Basel with children
There are so many activities and museums with exhibitions especially for children – in Basel and in its region you will never run out of ideas for family outings. But if you do, here are a few tips for leisure time activities in north-western Switzerland.
Museen für Kinder
6 museums that will delight children too
Children will have all kinds of things to talk about after a visit to a museum in Basel: for example, how they came face-to-face with a life-sized mammoth at the Naturhistorisches Museum Basel, how they saw art come alive at the Museum Tinguely, or how they made their own paper at the Basler Papiermühle. Makes you wish to be a child again!
Unterwegs mit Kindern
Touring Basel with children
Basel is a child-friendly city. Everything is close to each other, and you can get from one place to another quickly by public transport, by bike or on foot.
Häufig gestellte Fragen
The "whispering arch" of the Basel Cathedral (Münster), the round arch forming the door frame at the bottom of the Georgsturm on the left-hand side, is especially popular with children. If you whisper something on one side, your listener will hear every word clearly at the other side of the arch. The reason for this is what is known as an "acoustic mirror", which focuses the sound and relays the sound waves in this concentrated form.

The children's map of Basel shows you all of the city's exciting attractions for children, including playgrounds, swimming pools, barbecue spots and places of interest.

Several of Basel's pharmacies, cafés and shops have quiet places for breastfeeding mothers, some of them with a dedicated breastfeeding room including a changing table. Besides Unternehmen Mitte, the Zum Isaak restaurant and Klara, you'll find other favourite breastfeeding places in Basel at mamamap.