Picasso in Basel
Pablo Picasso played an important role in the history of Basel as a cultural capital.
In 1967, local residents caught his attention when they launched a campaign to keep two of his paintings at
the
Kunstmuseum Basel
with the slogan "All you need is Pablo".
Pablo Picasso, Sitzender Harlekin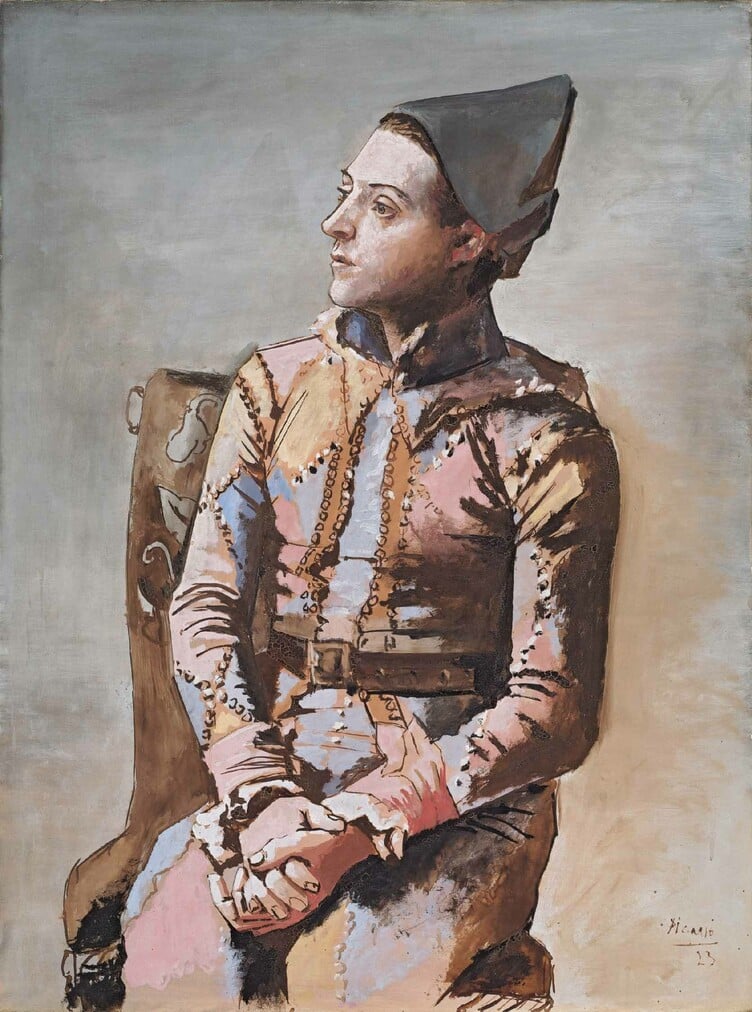 Text: Picasso-Wunder
Basel's Picasso miracle of 1967
The Basel art world was in turmoil in the autumn of 1967 following an air disaster. Staechelin, the main shareholder of the airline, wanted to sell important paintings from his family's art collection abroad to pay off the debts incurred by the accident.
But what does this have to do with Picasso? Two of his paintings, The two brothers and Seated harlequin, had been on loan from the Staechelin art collection at the Kunstmuseum Basel. To prevent the paintings from being sold abroad, the young people of Basel organized a huge demonstration. They persuaded the voters of Basel to approve state funding of more than CHF 6 million for the purchase of the paintings. Picasso was so moved by the success of the campaign and the people of Basel's expression of affection that he donated four more works to the city.
Picasso's works of art are still on display today on the second floor of the main building of the Kunstmuseum Basel. In 2020, the Kunstmuseum Basel presented Picasso, Chagall, Jawlensky, displaying masterpieces from the Im Obersteg Collection. On a virtual tour of the exhibition, you will, of course, also discover the Seated harlequin, next to none other than its sibling painting, Arlequin assis (also 1923). In 2019, the Fondation Beyeler dedicated an entire exhibition to the young Picasso featuring works of his Blue and Rose periods.
Discover what makes Basel special