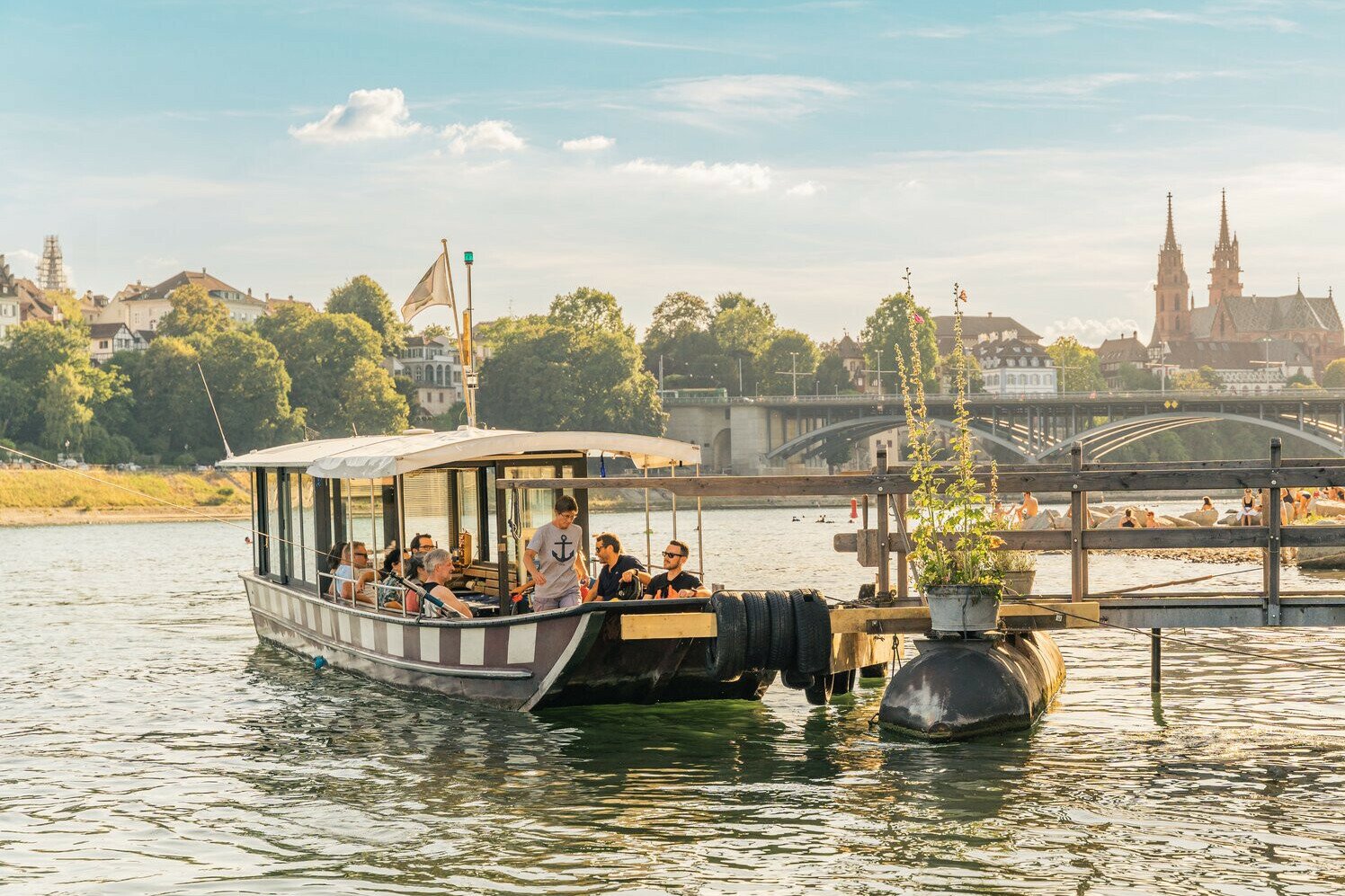 Ferries
With the four Basel ferries, you'll cross the Rhine river through the force of the current alone.
The journey is the reward
The four Rhine river ferries "Wild Maa", "Leu", "Vogel Gryff" and "Ueli" link Grossbasel to Kleinbasel. They are attached to a long wire cable and are driven purely by the current of the Rhine itself.
The ferries will silently bring you to the opposite shore all year round. Experience the way in which time seems to stand still during this brief crossing.
Münster-Fähre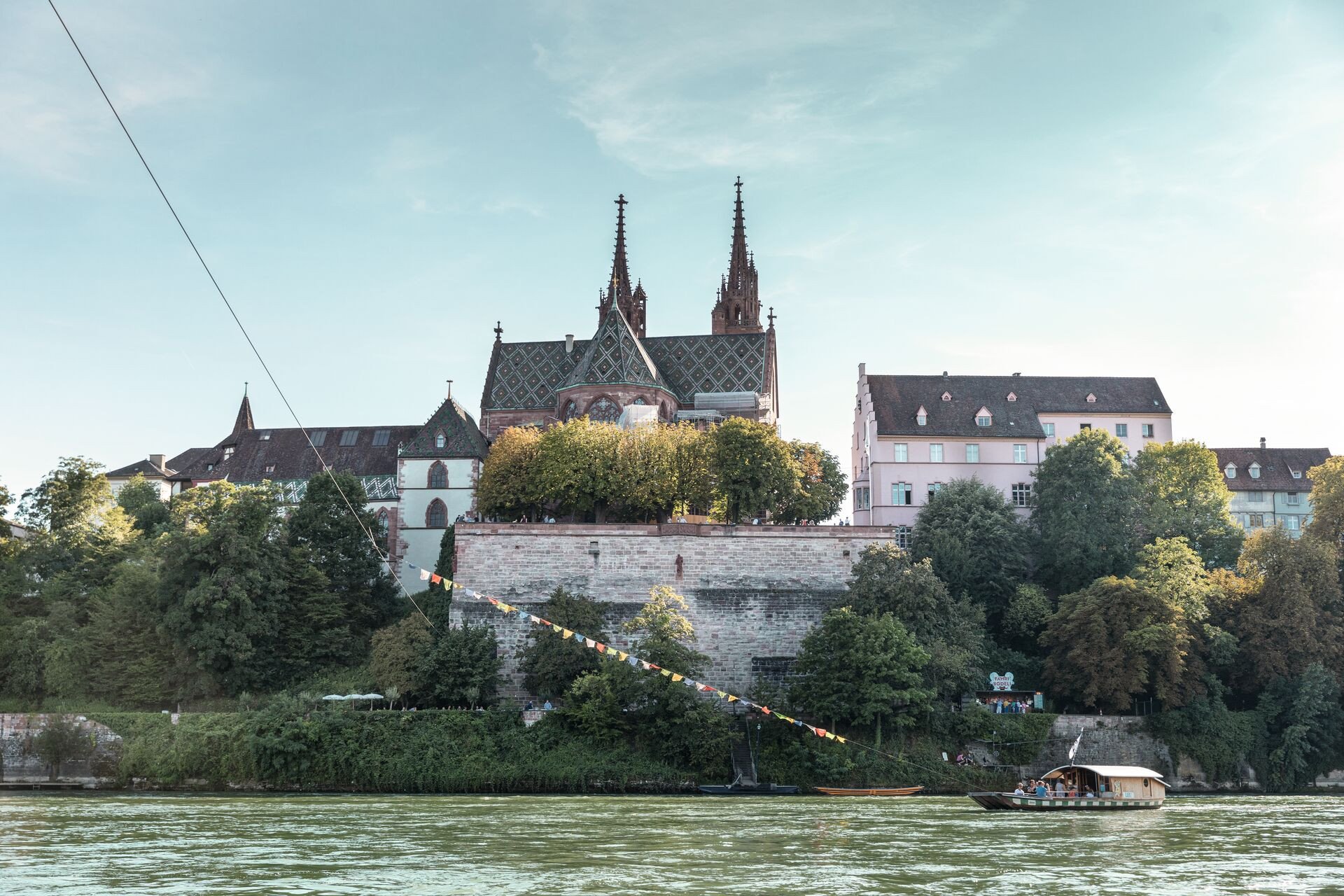 Münster ferry "Leu"
Between the bridges Wettsteinbrücke and Mittlere Brücke
Tip: If you travel from Kleinbasel to Grossbasel on the Münster ferry, you will enjoy the best view of the Basel Cathedral (Münster). If you don't want to climb the numerous steps to the Pfalz, just stay on the ferry and head back to the Kleinbasel shore.
Timetables
Klingental-Fähre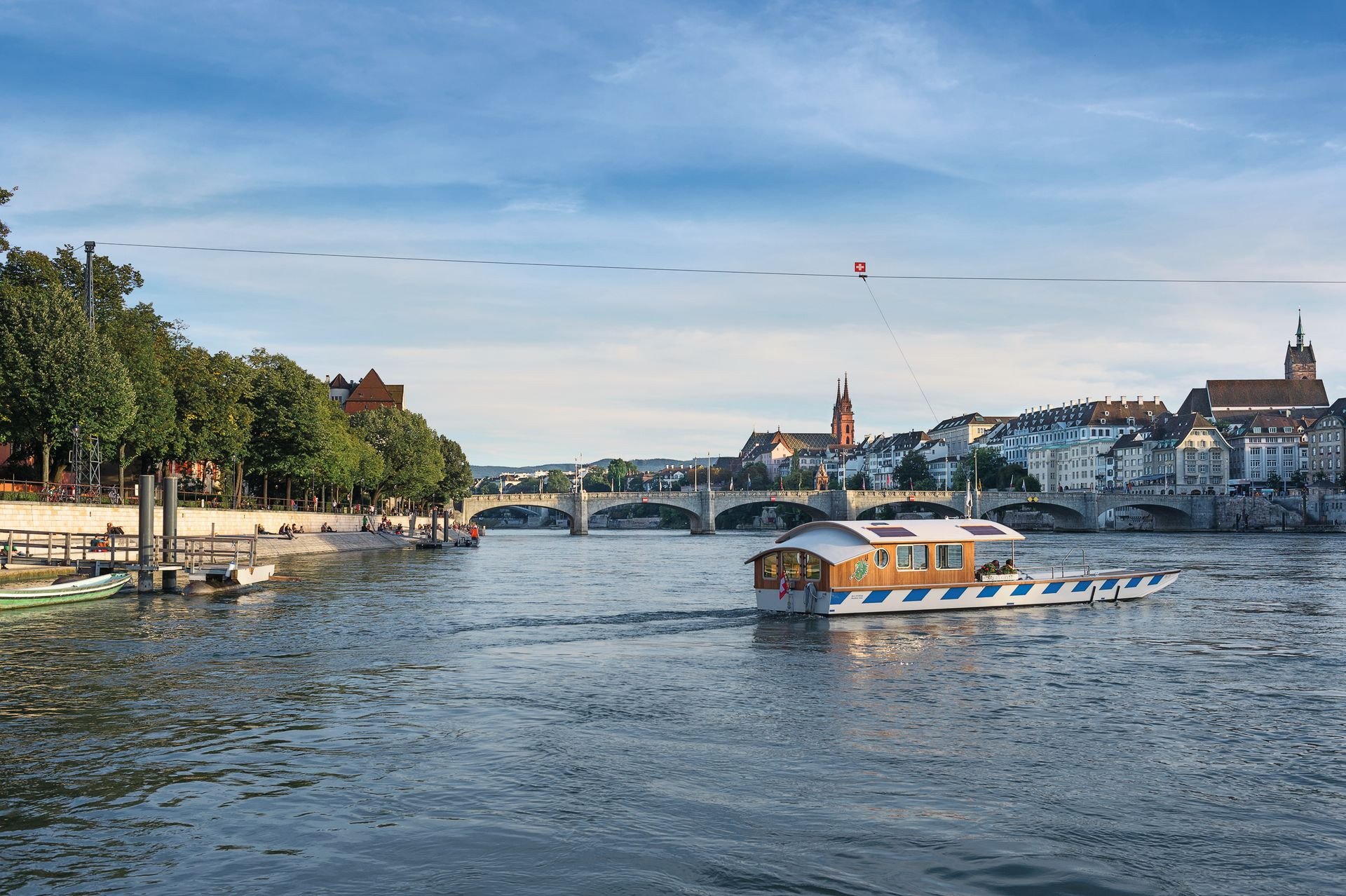 Klingental ferry "Vogel Gryff"
Between the bridges Mittlere Brücke and Johanniterbrücke
Enchanting: During Basler Weihnacht, the Klingental ferry is transformed into a Christmas ferry.
Timetables
| | |
| --- | --- |
| Summer | Daily: 9.00 am to 7.00 pm (even longer operating times during good weather) |
| Winter | Daily: 11.00 am to 5.00 pm |
St. Alban-Fähre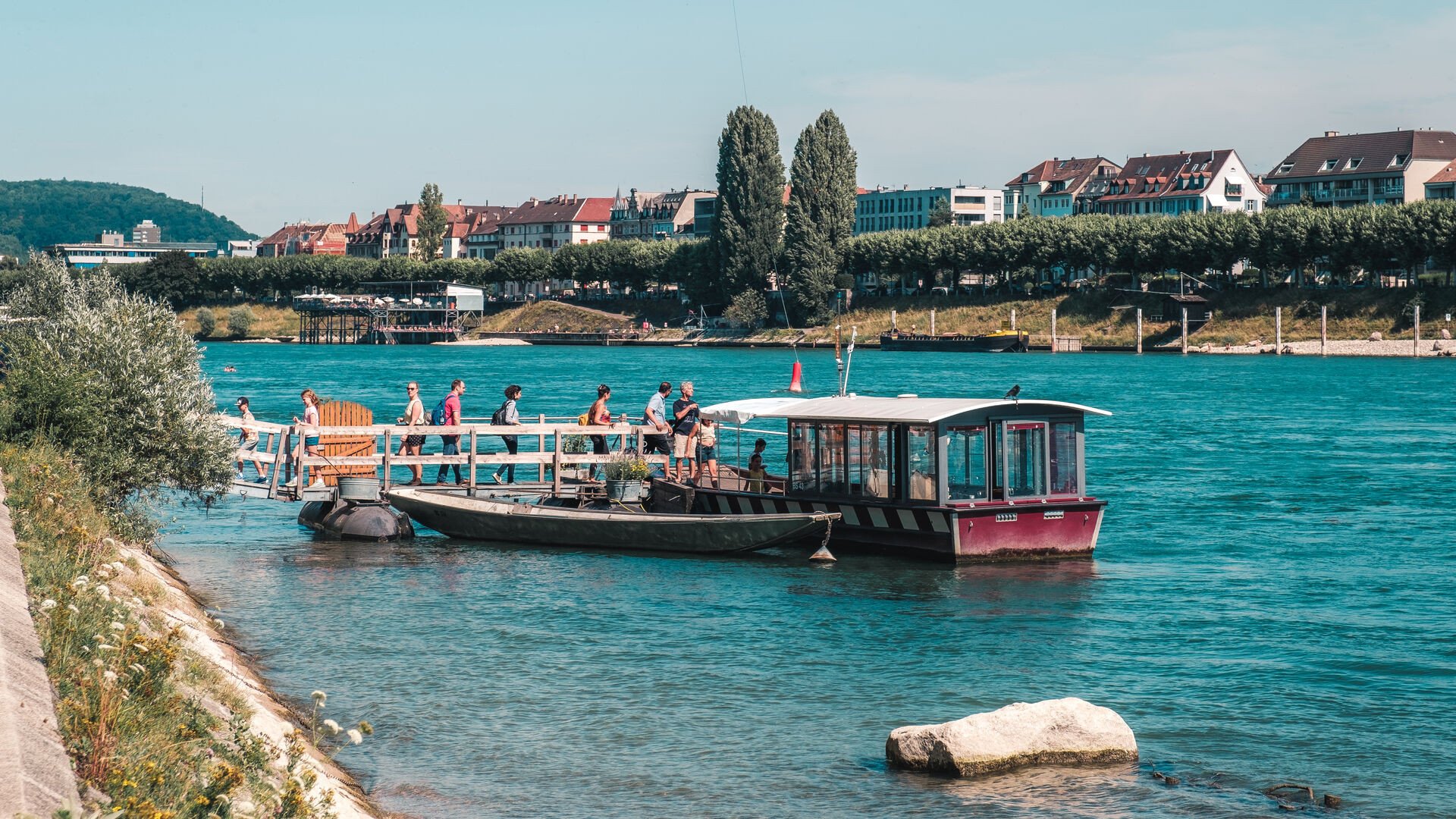 St. Alban ferry "Wild Maa"
Between the bridges Schwarzwaldbrücke and Wettsteinbrücke
History: The medieval St. Alban district on one side, modern architecture on the other. The St. Alban ferry creates a smooth transition between the contrasts.
Timetables
Summer
Monday to Friday: 7.30 am to 7.00 pm
Saturday, Sunday and public holidays: 9.00 am to 7.00 pm
Winter
Monday to Friday: 12 noon to 4.00 pm (only during good weather)
Saturday, Sunday and public holidays: 11.00 am to 5.00 pm
St. Johann-Fähre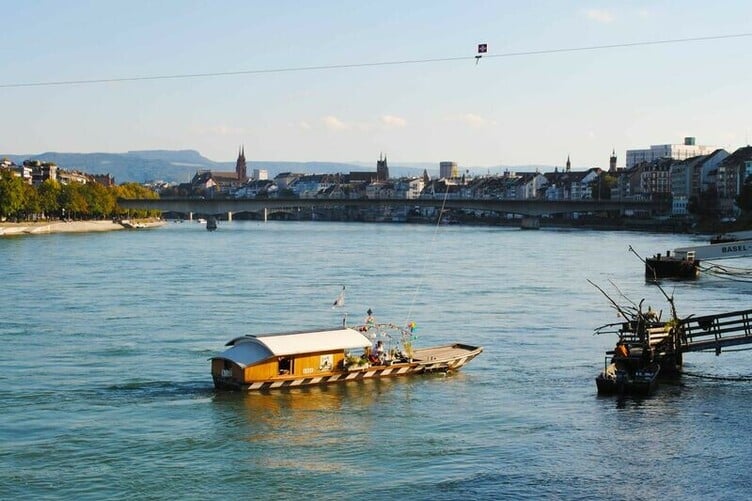 St. Johann ferry "Ueli"
Between the bridges Johanniterbrücke and Dreirosenbrücke
Barrier-free: The St. Johann ferry can be safely boarded with a manual wheelchair and pushchair on both banks of the Rhine. Rails are available for heavier wheelchairs.
Timetables
Summer
Daily: 11.00 am to 7.00 pm (even longer operating times during good weather)
Winter
Monday to Friday: afternoon (only during good weather)
Saturday, Sunday and public holidays: 11.00 am to 5.00 pm