Stay a while. It's worth it.
Where to start? And how ever to finish? Basel's wealth of culture and contrasts makes it a difficult choice. Embark on a voyage of discovery.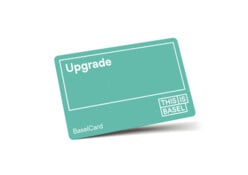 Fountains, nightlife, gourmet dining
Go bathing in the heart of the Old Town, savour award-winning haute cuisine or party until dawn – why not? One after the other, if you like.
Business, paintings, bathing
The best thing about doing business in Basel is everything you get up to beforehand and afterwards. Simply go with the flow – start by meandering from one work of art to the next before heading off down the Rhine.
From art to zoo
Beholding contemporary artwork at Art Basel or observing exotic animals up close? If you don't want to miss a thing, simply choose both.
From ferry to architecture
Basel is truly overflowing with stunning architecture. So why not admire the city while sitting aboard one of the four ferries that traverse the Rhine?
From street art to fine art
Basel provides a stage for all manner of art forms, with a rich variety of offerings set to inspire you – from concerts to plays to graffiti walls.