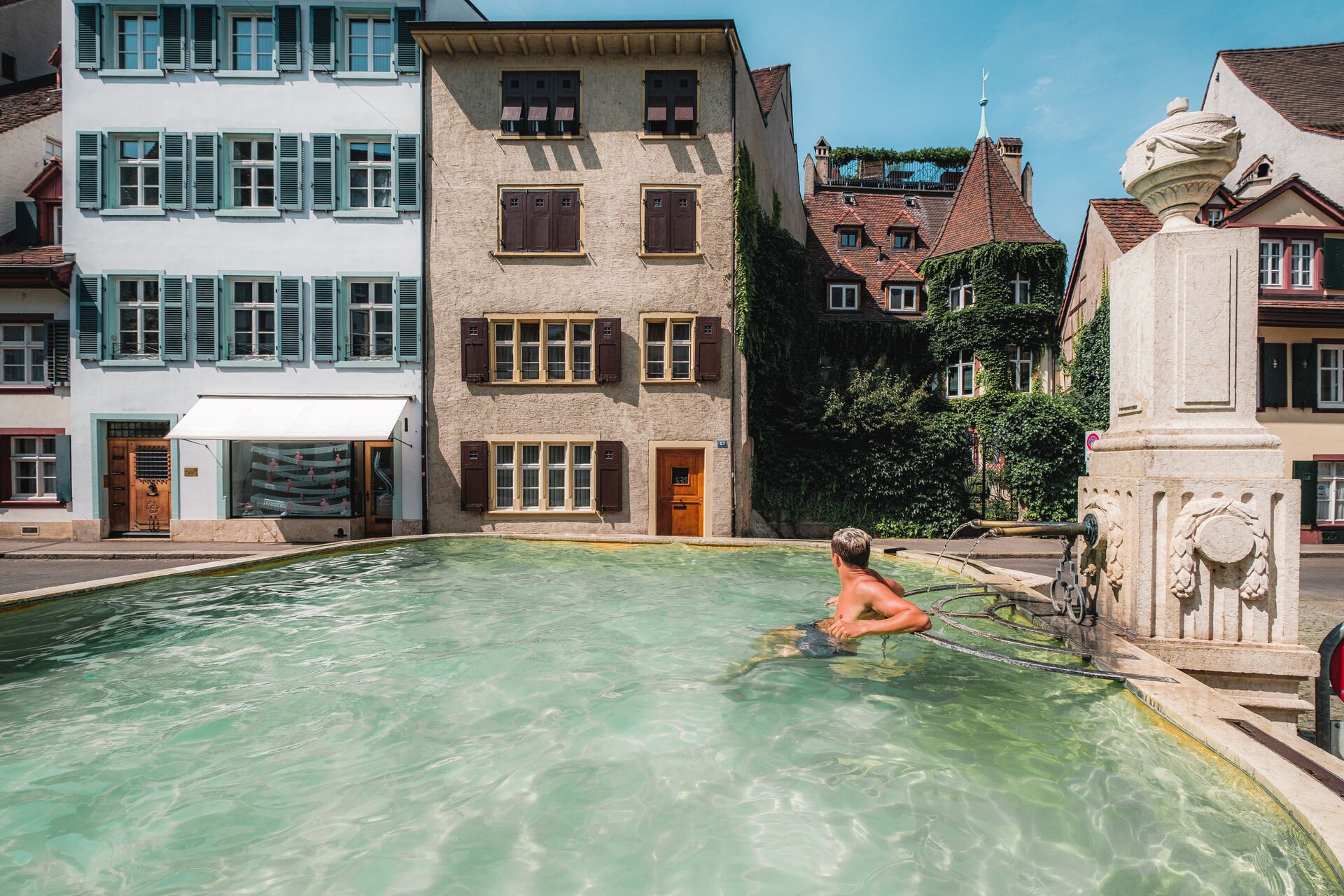 Fountains bathing
In peak summer, you can cool off in one of the many historic bathing fountains with a view of Basel's Old Town. Yes, you read that right: bathing in fountains is a long-standing tradition in Basel.
Grab your favourite drink, a few friends and your swimming trunks or costume, and sit down together in the cool water. The people of Basel certainly know how to enjoy life.
It's like a jacuzzi in the centre of the city! There's plenty to choose from. Here, you will find a few of the most beautiful bathing fountains in the Old Town, in the centre and in the suburbs.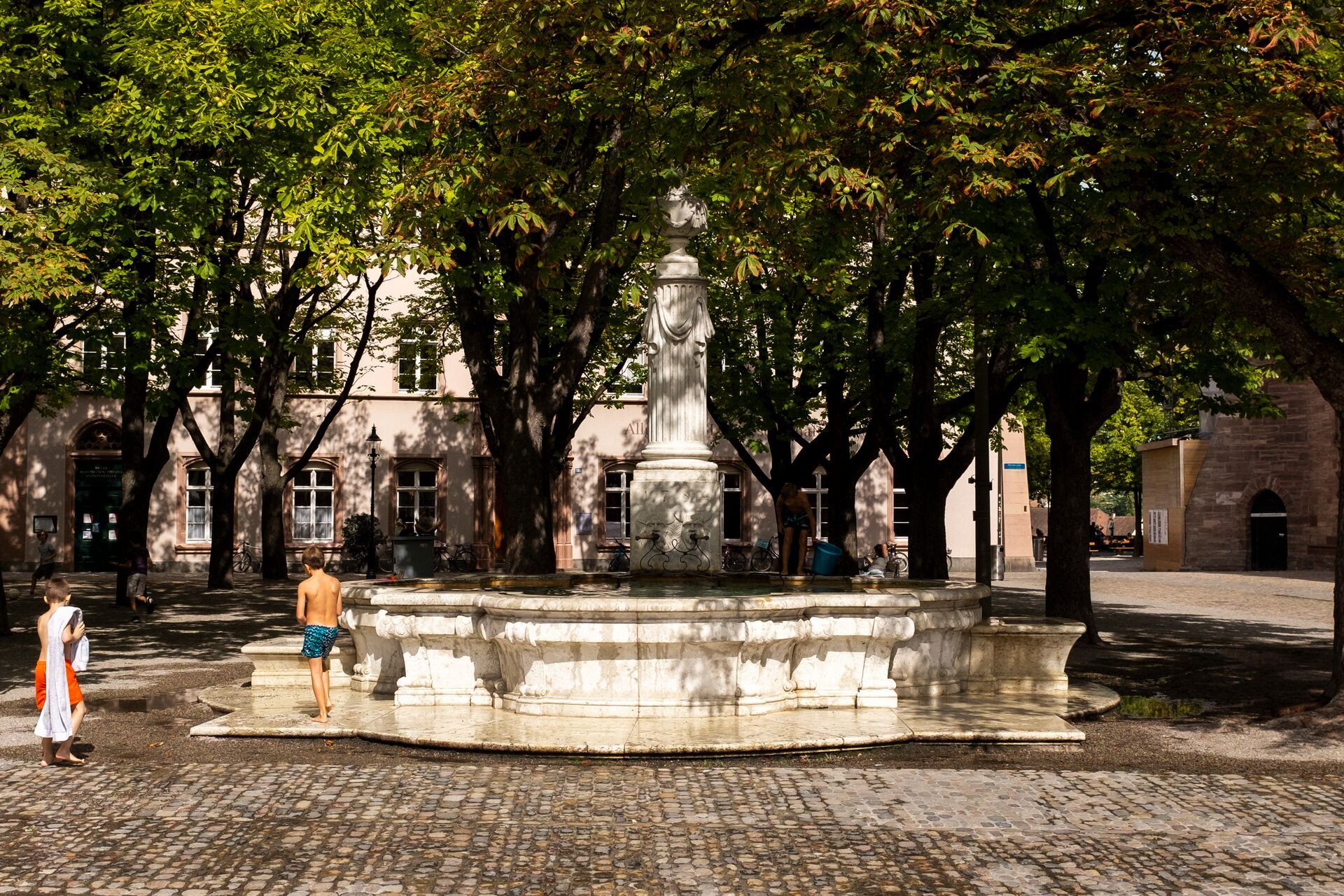 Stadtplan
Bathing fountains in Basel
The fountains in Basel are cleaned regularly, and to ensure that the tradition of fountain bathing will continue for a very long time to come, we leave them in the same clean condition as we found them. Residents also appreciate it when we bring our bathing fun to an end at 11 pm.