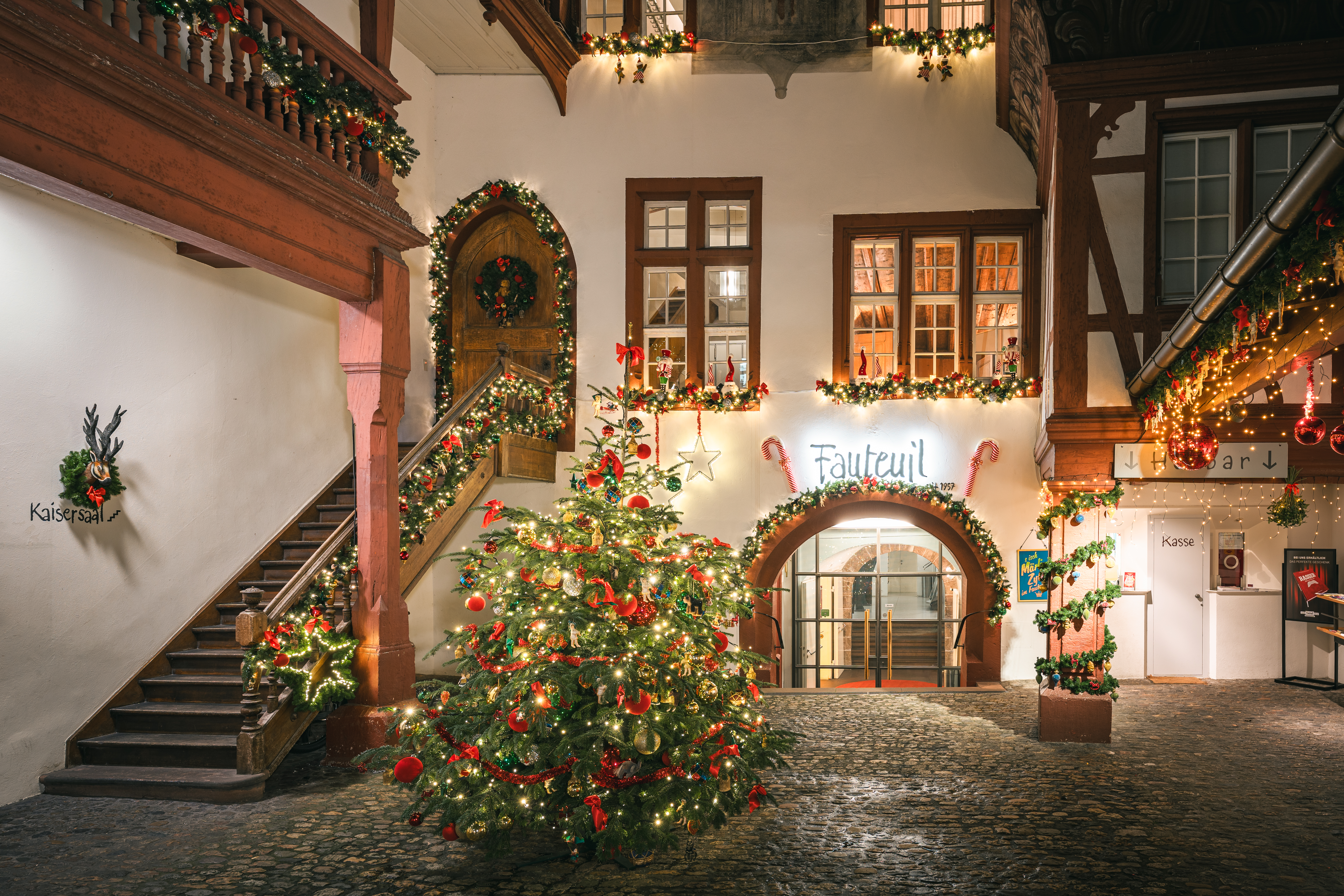 Magical Courtyards in Basel
The traditional Christmas city of Basel will shine even more brightly this year thanks to a new addition to the festivities – secret courtyards invite you to savour a relaxing Advent season in a magical atmosphere.
As the cold winter wind starts to blow through the narrow alleys of Basel's Old Town, and when the smell of mulled wine and cinnamon is everywhere in the air, the secret courtyards reveal their magic – select courtyards in Basel will be transformed into peaceful Christmas havens in the run-up to Christmas this year, ensuring a well-earned break far away from hectic everyday life.
Explore the world of the 18 magical courtyards, and let the shining lights and festive decorations cast their spell on you.
Those strolling around the city at dusk will be able to embark on a voyage of discovery through beautiful, magical courtyards. You'll find magical little havens that exude the charm and magic of Christmas time dotted all around the city. It's worth visiting all of the magical courtyards, as each one has its own unique charm. One of these is the "Magical courtyard by Johann Wanner". Situated right next to his Christmas store, well-known local producer and seller of handcrafted Christmas decorations Johann Wanner transforms the historic Spalenhof into a Christmas haven with a vintage look.
You too can discover the magical courtyards in Basel and enjoy a moment of peace and tranquillity in a festive atmosphere.
Here's where you'll find our secret Magical Courtyards:
These locations also enchant