A fan of Basel
A scientist, cosmopolitan, sporty and passionate about art and culture – Permi Jhooti represents everything that characterizes Basel. From Britain but with Indian roots, she made a name for herself in the UK as the first Asian female professional footballer and was the inspiration for the successful film "Bend it like Beckham". Today, Jhooti refers to the city of Basel as her new home and discovered her love of art here, for which Theater Basel provided the decisive moment.
Read here about what fascinates Permi Jhooti about Basel:
You were born in London, grew up in Preston, have Indian roots and now call Basel your home. What do you think is so unique about Basel?
Above all, it's the people here who make Basel so special. I live in Kleinbasel, near the Rhine at the Rheingasse, and enjoy the village feel there: people greet one another in the street, and you see a familiar face on every corner – I have never had that before in other places I've lived.
And in Basel you can reach almost everything easily on foot – and the weather, which is usually good, makes it particularly pleasant.

You are an IT expert and worked in cardiology research. Now you are devoting your energy to art. Apparently, Theater Basel was the setting for a decisive moment – can you describe it?
A ballet performance at Theater Basel changed my life! Ballet director Richard Wherlock gave an interesting speech about dance at a charity event, and I was fascinated by his unbridled passion. Then two dancers took to the stage and provided us with a breath-taking show.
The performance unleashed something in me that is difficult to describe. At that moment, I knew that I wanted to be that enthusiastic about something and I knew that I could only do this if I really love what I do. So I turned to art.

I bought myself a kinetic camera. With this special camera, you can save data – numbers in a coordinate system, which represent the object you have photographed. I filmed animals, my family, musicians and dancers and converted them into little dots. This reduced them to numbers, but for me what counted was just the beauty of the movements. Gender, age and ethnicity don't matter. I just capture the movement and turn it into art.
I was especially fascinated by how I could combine my passion for technology with my new love of art. Dance plays an important part and is now a firm part of my life and creative work.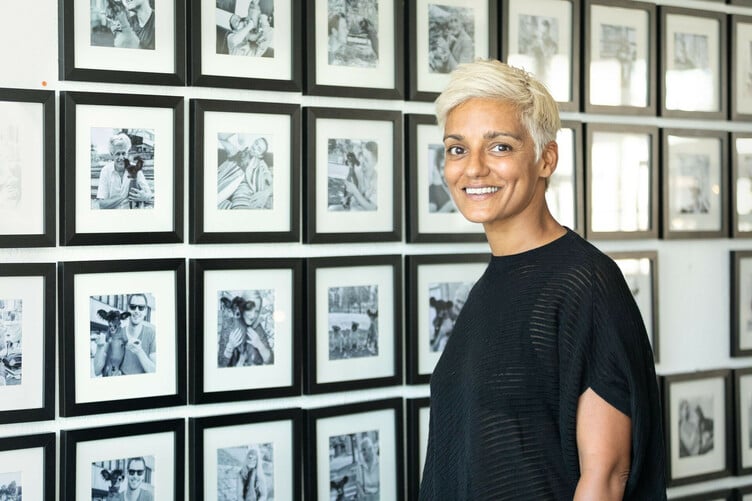 Where do you find inspiration in Basel?
While stand-up paddling on the Rhine. Living near and being able to be on the river is something very special for me.
And the people and culture in Basel are so open and accessible. Every person I meet here and with whom I can talk freely is a source of inspiration.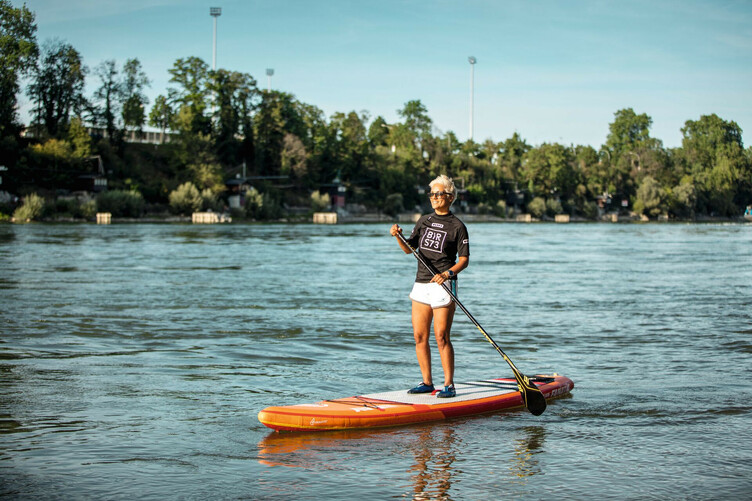 What are your favourite places in Basel?
I love Kleinbasel with its many restaurants, cafes and small boutiques. For concerts, dance and theatre I prefer to go to the Kaserne.
It is the biggest centre for independent, contemporary theatre, dance and performance in northwest Switzerland. And you can meet friends here for a tasty lunch or a drink.
However, my favourite place in Basel is definitely my balcony with the great view of the Rhine.

Why should people not miss out on a trip to Basel?
Basel is a beautiful city. But it's the charm of the people who live here who make it unique.
I am not so interested in the "regular" sights – apart from the four ferries. This is the best way to cross the Rhine. They are a type of oasis of tranquillity in the centre of the city and offer a little time out from the hustle and bustle of daily life.
The Rhine is the city's artery and every section of its banks has its own special character.

No one who visits Basel should miss the museums. My favourite is Fondation Beyeler in the impressive building by Renzo Piano.
I'm always amazed by how much art and culture this city has to offer. And I'd recommend to every visitor: smile at the people on the street. The Swiss – and in particular the people from Basel – are remarkably open and friendly.

Basel people are ...
... my new family.