Rides, opening hours and locations
Welcome to Basel's Autumn Fair. Find the most important information here about this year's rides, attractions, opening hours and locations. We hope you enjoy the event.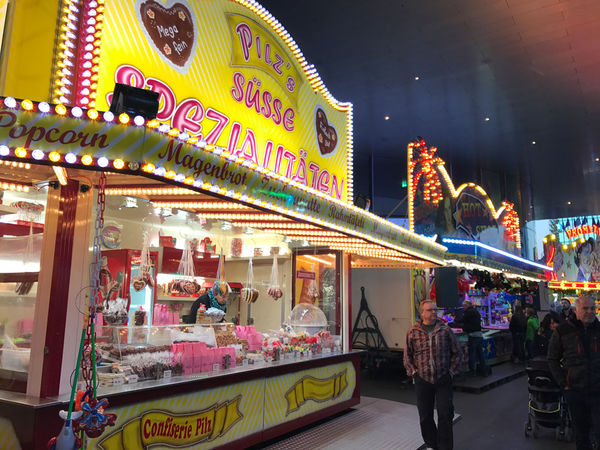 Basel Messe
The name says it all. Classics from the 1980s are celebrating a revival here: The Vienna Prater ghost train, the Break Dance or the «Südseewelle»....feeling nostalgic?
Details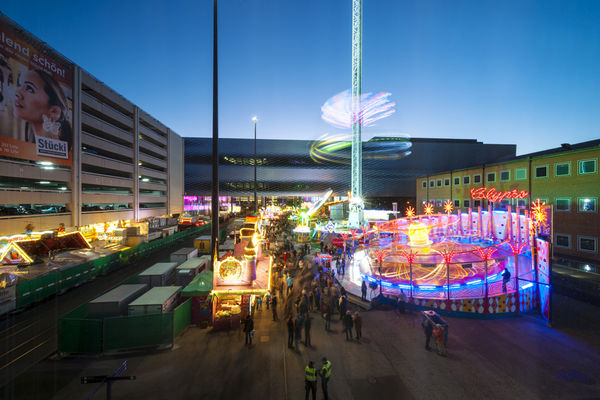 Basel Messe
Fans of vintage funfair rides will be delighted. But adrenalin junkies will also have plenty of fun. The «Spin Tower» will carry you to dizzying heights and let you drop, shrieking, back down. After the scare it's time for a sausage, tarte flambée or candy floss.
Details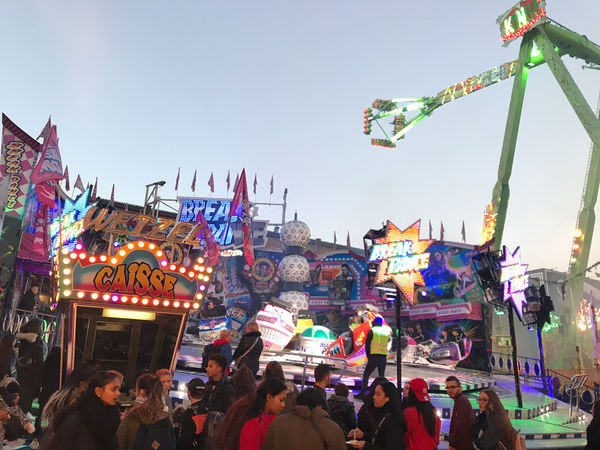 Basel Messe
The oldest fairground in Kleinbasel is probably also the most traditional. Shooting ranges, coconut shy, chocolate apples. This is where you get the real funfair feeling.
Details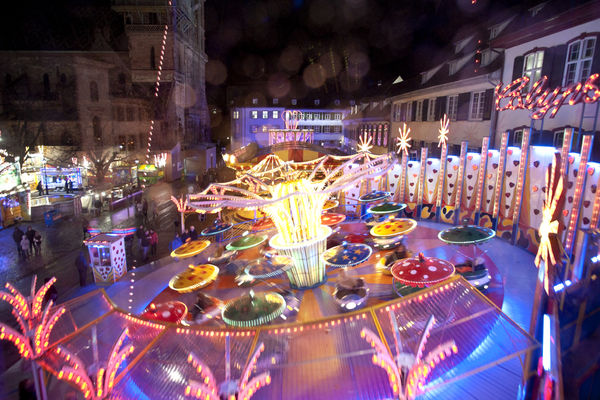 Basel Zentrum
The backdrop of the Old Town makes the Münsterplatz a very special place for the autumn fair. Between classic rides such as the Autoscooter and the carousel there's also a chance to ride one of Europe's largest big wheels.
Details
Basel Zentrum
The centrally located Barfüsserplatz is the best place for a short visit to the fair. Stands sell sweet Basel specialities such as «Mässmogge» (candy) and «Rahmtäfeli» (fudge). People can mingle and eat in intimate surroundings. And hear plenty of screams and laughter from those taking a ride on the «Ski Lift».
Details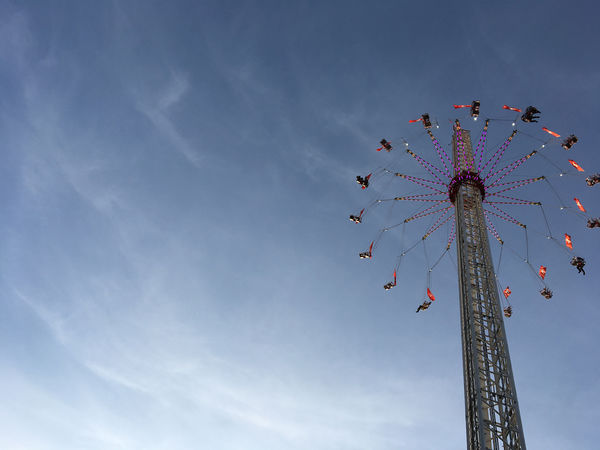 Basel Zentrum
Thrills on the «chaos pendulum», stands offering delicious snacks and a children's train for the little ones – the attractions at the Kaserne in Kleinbasel are particularly popular with kids and youngsters.
Details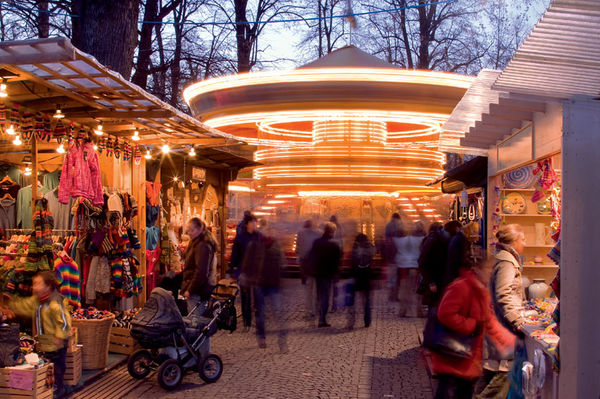 Basel Zentrum
Stroll past the stands, say «Hallo!» here, or «Sali» there. Snack on sweet magenbrot and treat yourself to a mulled wine with friends. The kids play, gaze in wonder and ride on the carousel. This is the autumn fair on the «Peti», as residents call their favourite square. You can browse for beautiful objects or delicacies here, eat one of Jeffrey's renowned steaks or a «Kääsbängel», buy pans or knitted hats. Away from the wild rides, the atmosphere is cosier at Petersplatz and the Hääfelimäärt.
Details