Badminton World Championships
The elite of the Badminton world will meet in Basel! Be there when the best players from around 50 countries battle it out at the state-of-the-art St. Jakobshalle from 19-25 August 2019.
This will be the 25th edition of the TOTAL BWF Badminton World Championships, featuring men's singles, women's singles, men's doubles, women's doubles and mixed doubles matches. Badminton fans can look forward to an international sports event in front of around 30,000 spectators that will be broadcast on television worldwide. Some 20 stands, bars, restaurants and VIP catering in and around the sports arena will provide refreshments.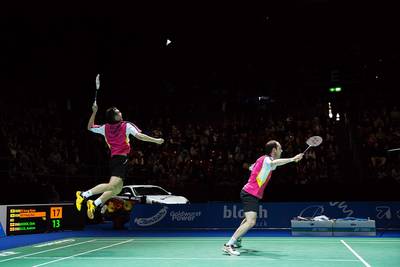 St. Jakobshalle | Basel (Innenstadt)