Thirst for Knowledge meets Collecting Mania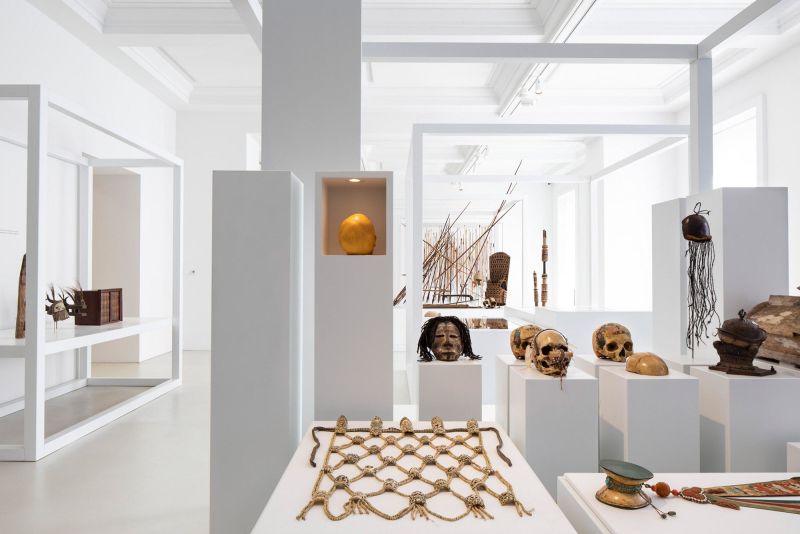 Information
The collection of the Museum der Kulturen Basel (MKB) counts 7622 arrows. 289 of them are presented in the exhibition "Thirst for Knowledge meets Collecting Mania". Along with many other weapons.
Why were they collected? Were they rescued or stolen? What is the point of such a concentrated load of collecting mania? The exhibition partly provides explanations - sometimes in the original words of the former collectors. But it also raises questions, questions earlier collection policies, and thus gives an insight into the current work of the museum.
Arrows were ideal for ethnological comparisons and quenched the thirst for knowledge. The many ivory exhibits are examples of unbelievable craftsmanship. On the other hand, the worldwide fascination for this material, for which elephants were almost exterminated, is alienating.
The human remains in the collection are particularly questionable. The exhibition shows skulls, scalps, skeletons and bone cutlery from several continents. Are these objects allowed to be presented at all? Do they still have a meaning, far away from their homeland and detached from any context? It is precisely here that it becomes clear that an appropriate handling of sensitive objects must be found.
Getting there