Experiences in Basel
Basel Tourism offers you the opportunity to discover the city in a fun way, takes you to places where locals get together, turns children into detectives and puts your grey matter to the test with a city quiz.
A treasure hunt or a food tour – anyone interested in seeing more than the sights should take a close look at our tours.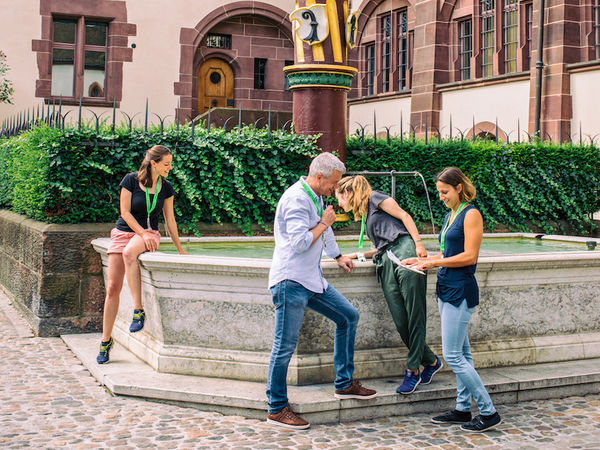 Basel Zentrum
Ready for a small adventure? Get your little grey cells going because you'll need brains and team spirit for this paperchase, which will take you right through Basel. You will find surprises and entertaining or tricky problems to solve at various points along the way. Work out the answers to the clues to find out where the trail leads next.
Details