Christmas in Basel – Attractions 2021
Whether Advent concerts, Christmas markets or special exhibitions - here you will learn everything about the highlights of Basel Christmas.
Basel Zentrum
One of the largest big wheels in Europe will be located at Basel's Münsterplatz from 24 October 2020 to 3 January 2021. Despite the cancellation of the autumn fair due to the coronavirus, one of its main attractions will still light up our skyline this year. Take to the skies in a gondola and enjoy a stunning panoramic view of the city.
Details
Basel Cathedral (Münster)
During the Advent period, the stairwell of St. Martin's tower is also illuminated in the evening between 4 and 6 pm on Wednesdays and Fridays. From 2 to 20 December 2020, the tower will be offering a unique view across the Christmas lights in the Old Town. Admission: CHF 5 per person. Last entry: 5.30 pm.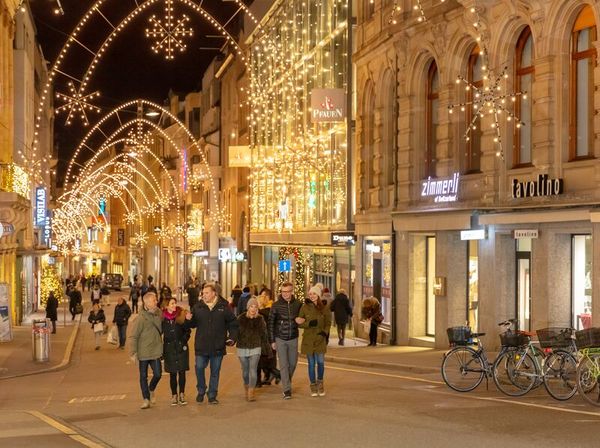 Basel Zentrum
Stroll through the Christmas decorated old town and get your Christmas presents in a unique atmosphere.
Details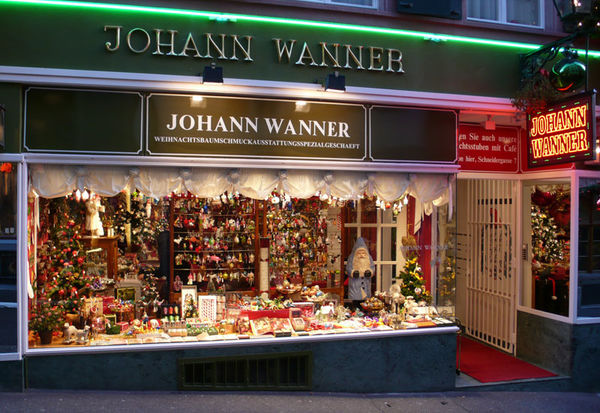 Basel Zentrum
At Johann Wanner's on the Spalenberg, you can find everything for a perfect Christmas over 5,000 square feet – all year round!
Details
Basel Zentrum
Discover a wide range of regional fresh produce and atmospheric Advent articles on the market square.
Details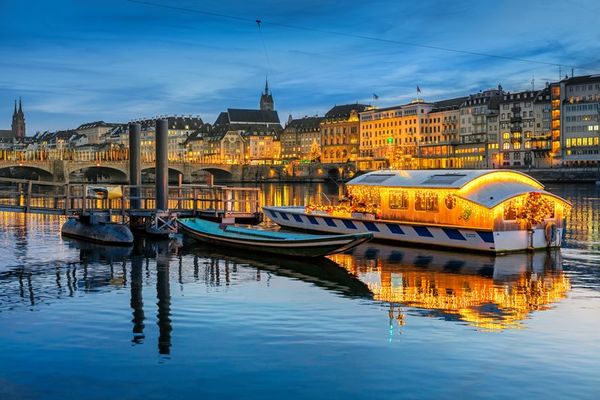 Basel Zentrum
During «Christmas in Basel», the Klingental Ferry transforms into a Christmas ferry full of enchanting atmosphere.
Details