Fondation Beyeler
From Monet, Cézanne, Van Gogh by way of Picasso, Matisse, Klee, Giacometti to Warhol and Bacon as well as Ethnographic art from Africa, Alaska and Oceania: with some 250 masterpieces in all, the renowned Beyeler Collection's main focus is on 20th century art belonging to the category of Classic Modernism.
Inaugurated in 1997 and set in an idyllic park, the museum was designed by the star architect Renzo Piano.
The Fondation Beyeler owes its special appeal to its combination of a major collection, fascinating architecture, beautiful natural surroundings and temporary exhibitions that match the highest international standards.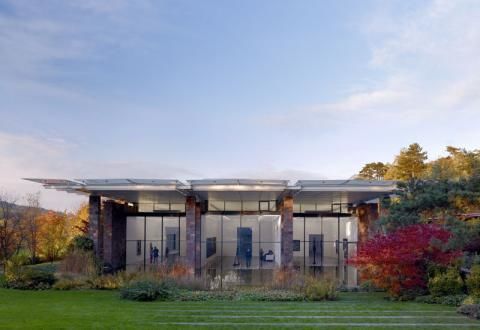 By building Renzo Piano's museum in 1997, the Fondation Beyeler made its collection accessible to the public.
Details
The Beyeler Collection was given a publicly accessible location in 1997 with the construction of a museum designed by Renzo Piano. Consisting of...

Overnight
Ticket for the Fondation Beyeler
Mobility Ticket
From 66,00 CHF per person